May 16 – June 27, 2021
"Our Town, Then and Now"
Gallery at the Center Bicentennial Theme
West Plains Council on the Arts (WPCA) will host an exhibition of works by local artists entitled "Our Town – Then and Now." WPCA will host the exhibition of works in the Gallery at the Center, West Plains Civic Center from May 16 through June 27, 2021. The Gallery, on the mezzanine, is open to the public during regular Civic Center hours. The exhibit will mark part of the Missouri Bicentennial 2021 celebrations, and will be available for viewing during the Old-Time Music, Ozark Heritage Festival.
Virtual exhibit is available here.
A flyer for the exhibit is available to view here.
"Each artist has submitted pieces based on the theme, and have brought some wonderful diversity to the process," say organizers. "This exhibit is a creative tribute to our area, and a stunning example of the artistic talent of our community members "
Participating artists contributed the following details for this exhibit:
Lee Copen lives and paints on a small farm in the Missouri Ozarks. Whether painting on location or in the studio her color and light filled paintings reflect her love of nature and the landscape.
"I have always been drawn to the diversity and beauty that landscape has to offer. Painting is absolutely my most favorite thing to do. I have been painting all my life and painting is simply how I like to spend my time. For me painting is capturing a fleeting moment of beauty and sharing what I see with others."
For this show I wanted to show my love for this area. I am inspired by the history and beauty of the Ozarks. I love the old mills, barns & homesteads. I also love the landscape; the rivers, lakes & hills are a continuous source of inspiration.
Copen studied art at the University of Northern Colorado, graduating with a degree in fine art and an emphasis in graphic design. She worked as a sign painter, art director and graphic artist; eventually starting her own freelance business in Architectural Illustration, which she did for 15 years. In 2002 she became certified in K12 art education and has taught art at Liberty High School for the past 16 years. In addition to teaching, she is a fine artist. Her award-winning watercolor and oil on canvas paintings can be purchased online and at select galleries.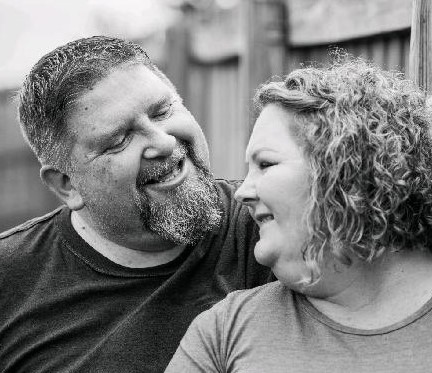 "Comic books were my main influence and interest in getting involved in art. In 1978, when I was 13, I co-created a comic book with a couple of friends of mine, Kirk Chritten and Mark Runyan. We spent hours writing, drawing, and inking several issues of our fan comic book for a couple of years. I had many influences from the comic book industry: Howard Chaykin, Michael Golden, John Buscema, Joe Kubert, Brian Bolland, Will Eisner, Wally Wood, Paul Smith, Barry Windsor Smith, Jaime Hernandez, and Frank Miller just to name a few. From there my interests began to include SciFi and Fantasy art with influences from great artists such as Frank Frazetta, Chris Achilleos, Richard Corben, Bernie Wrightson, H.R. Giger, and the Brothers Hilderbrandt. These artists attention to detail and ability to create images of intense lights and darks, and shadows, and make the imagination create the story in the mind with a single image were always inspiring."
Cox continued to draw and do pen and ink until the late 1980's where life circumstances kept him away from the drawing table. Cox says, "In my life I have always had a great deal of support from my wife, Trina. She gave me a wonderful gift about 5 years ago. She bought me a drawing desk, some supplies and helped introduce me to the world of digital art by purchasing me an iPad and a copy of Procreate art software. She encouraged me to start drawing again, and to find new inspiration and ideas. I started to draw again, and I found a new inspiration in artists like Alphonse Mucha, Franklin Booth, Andrew Wyeth, and Joseph Clement Cole, and from family and friends."
Cox enjoys drawing in both pen and ink and with digital mediums, and continues to do comic book related art, as well as portraits, pets, people, and commissions. "Everyday subjects and superheroes are all interesting and the satisfaction of turning over a commission to a happy and excited person or family is always great! My name is Robb Cox and I enjoy art."
https://www.facebook.com/robb.cox.3
Dennis Crider has had a camera in his hands from the age of four and has always considered photography a hobby, passion and career. For 39 years he served as a reporter, photographer and sports editor at The Daily Quill Newspaper in West Plains.
Since retirement he has been busy photographing things that don't talk back and selling photos at art shows in Missouri, Kansas, Arkansas and Oklahoma. His favorite subjects are wildlife, nature, scenic, landscapes and the cowboy way. He also recently co-authored a coffee table book "Last Stage to Matador" with Rick and Beverly Hamby, and future plans include another book of a stagecoach journey through Palo Duro Canyon in the panhandle of Texas. That adventure will be in May this year.
Two images in this project were taken on Sept. 25, 1971 during Porter Wagoner Day. One shows the West Plains native cutting a ribbon for the new Porter Wagoner Boulevard. The other shows the popular entertainer beneath a street sign bearing his name.
On Aug. 23, 1972, West Plains' own Jan Howard was honored in her hometown. She is shown during an evening concert with co-singer Bill Anderson as the Jan Howard Day celebration was nearing an end.
I was on the third base side of Lions Field when I took the photo titled "Game of Inches." My telephoto lens reached across the diamond and the fast shutter caught the foot of a Zizzer runner just inches from touching the bag. Getting ready to call the runner out is umpire Gaylord Gregory.
In my early years at The Quill, I used black and white film exclusively, but I also carried a camera with color slide film just for fun. The image titled "Injury at Carmichael Field" was taken in the early 1970s. It shows future Hall of Fame football coach Fred Merrell assisting an injured Zizzer player.
The black and white panorama of West Plains' Court Square is actually six photographs merged together using Photoshop technology. I was standing just outside the south door of the courthouse when the images were taken one evening a few years ago.
Email dcrider@centurytel.net
Website www.criderphotography.biz
Kathryn Fisher's interest in art came early, in the neighborhood preschool near her home in central Arkansas, where each morning would begin with drawing from an arrangement of fruit, flowers and objects. In elementary school her art was selected for inclusion in the Arkansas Arts Center's year-long touring exhibit. In junior high she taught drawing for the town's parks department summer program. In high school she wrote and illustrated work for the high school literary anthology.
With this early start, began a lifelong habit of seeing with the eyes of an artist. After decades in textile art, painting with thickened dyes on cotton, she moved to oil painting. Her current work is in oil, charcoal, graphite, colored pencil, conte, and watercolor.
Awards and national or regional juried shows:
• Field to Finish Award, Hoosier Salon's First Brush of Spring, New Harmony, IN (2015)
• Best in Show, Illinois River Salon (2016)
• Merit Award, Illinois River Salon (2017)
• Purchase Award, AIS 3rd Annual Small Works Showcase (2019)
• American Impressionist Society First Annual Small Works Showcase (2016)
• AIS Third Annual Small Works Showcase (2019)
• Arkansas Territory Bicentennial Exhibition tour (2019-2020)
• AIS Associate Member Online Showcase (2021).
Kathrynfisherartist@gmail.com
Hale's desire to create began when as a young child a women's group brought an exhibition of old master's paintings to her hometown of Hope, Arkansas. Teaching art for over twenty years, she is now focusing on painting full time. Janey has been in a number of juried and non-juried shows. Her work has been purchased by businesses and people in both Arkansas and Missouri.
Hale has benefitted from working with local artists and attending workshops of noted artists. She says, "Creating art is a means by which I record both emotional and visual experiences. The interaction of color, light and textures in combination with mark making appeals to my own aesthetic, which I hope gives something to the viewer."
"Having only lived in this area for 30 years I chose works for this exhibit that focus on the now. I enjoy painting outside, so although some are from photos, the paintings are from areas I've enjoyed painting since retiring."
Email jhale2129@gmail.com
Website: janeyseamanshale.com
Born in the east where her love of art began, Harlin attended a Commercial art school in Boston after high school. She eventually moved to the Midwest where she returned to school and acquired her BS in Art Education from SMSU (now Missouri State University-Springfield). Harlin taught art in the public school systems in Missouri and Arizona for about 17 years, in addition to serving as judge for the Arizona Federal Junior Duck Stamp Competition, President of the Colored Pencil Society-Arizona Chapter, and serving on the Museum and Cultural Advisory Board-City of Mesa, AZ.
Harlin loves drawing animals, both wild and domestic, and also does western and some Native American themes. Her work is predominantly, but not exclusively, colored pencil. She also works in other media and has done several commission pieces. In addition, Harlin produces what is called 'multiple originals'. These are essentially done in a numbered series. For instance, a wolf and an eagle series of 50. With the completion of each original requested by a client, pieces are signed and numbered like a print, i.e. 25/50. Purchasers each receive an original piece of artwork. They are, for the most part the same but may vary slightly, to make each piece unique.
Harlin's artwork has received many awards in Missouri, Arkansas, and Arizona art competitions. Her freelance and published works include: Logo for Arizona Draft Horse Assn.; "Cool Dip: – Defenders of Wildlife – 4 printings of Notecards; "Canadian Cruise" – Canadian Wildlife Conservation – Duck Stamp, Manitoba 2000; "Wild Born"- Black Footed Ferret Project – Arizona Game & Fish Dept. – Prints; Cover Art – 3 years for Meadview, AZ Phone Directory; Hazelwoods – Southwest Fashion & Shirt Mfg.; and Freelance – "Print of the Year" for Furbearers Unlimited (sister organization to National Trappers Assn.)
'My love of animals inspires me to create intimate portrayals of them," Harlin says. "I want my viewers to sense the texture of a wolf's fur and experience the power and intensity in the eyes of an eagle. To create a 'sense' of the animal rather than a mere portrait is my goal in each piece."
Contact information: nancyharlin@hotmail.com
Robinson started photographing in her late teens when her brother gave her his old half frame Yashica camera. She loved having a way to capture moments in time and freeze memories. Being especially attracted to nature and landscape subjects, moving to the Ozarks in 1996 was a huge inspiration and really encouraged her to start working at becoming a better photographer. Over the years she has set up darkrooms in the bathroom, studied known and unknown photographers' images, taught herself how to hand color black and white photos, and finally made the switch from film to digital. While the magic of waiting for photos to be developed and learn if she captured what she planned is no longer happening, the joy of seeing the vision imagined, or even better, something totally unexpected, is still there.
Robinson says, "The Smith building on Washington and Broadway caught my eye from the first time I saw it in 1996. That side door was usually open and I loved the play of dark and light. This photo was taken in 1998."
Contact: Sally Robinson nevertheless46@hotmail.com
Joyce Stewart and her husband of 54 years, David, operate a cattle farm, providing inspiration for some of her paintings. Stewart says she can barely remember a time in her life that she didn't aspire to be an artist. She drew with whatever she had, on any surface that was available (margins of schoolbooks are not a good choice). Her high school art teacher inspired her to paint and draw from life whenever possible. Through the years she experimented with many different mediums – acrylics, watercolor, pastels, oil pastel, and charcoal. Four years ago, she attended a workshop using oil paints and felt like she had finally found herself. Stewart continues to expand her skills by attending workshops with other local artists, reads art books and views original art whenever and wherever it is available.
Stewart has also worked online with artists Laura Robb, Phil Starke and more. Stewart's work has been featured in local and regional shows and is in private collections in Missouri, Arkansas and New Mexico.
"I have a driving need to create, and if I look a little distracted sometimes, it is probably because I am painting in my head, working out a solution to a painting problem, looking for the turn of a shadow on a face or just feeling the awe and the magnitude of the natural world around me," Stewart said. "I love the feel of the paint moving across the canvas to give an impression of what I am seeing and feeling at the time. I especially like to do paintings that tell a bit of the story of the place or objects. I have always admired the work of the impressionists but tend to work in a more representational style. Becoming an artist is not a destination but a wonderful, fulfilling (and sometimes frustrating) journey!"
"We would not be where we are today without the work and sacrifice of those who lived before us and blazed the trails for us. I have a love for the history, the stories, the places and lives they lived."
Contact: Joyce Stewart joyce6750@outlook.com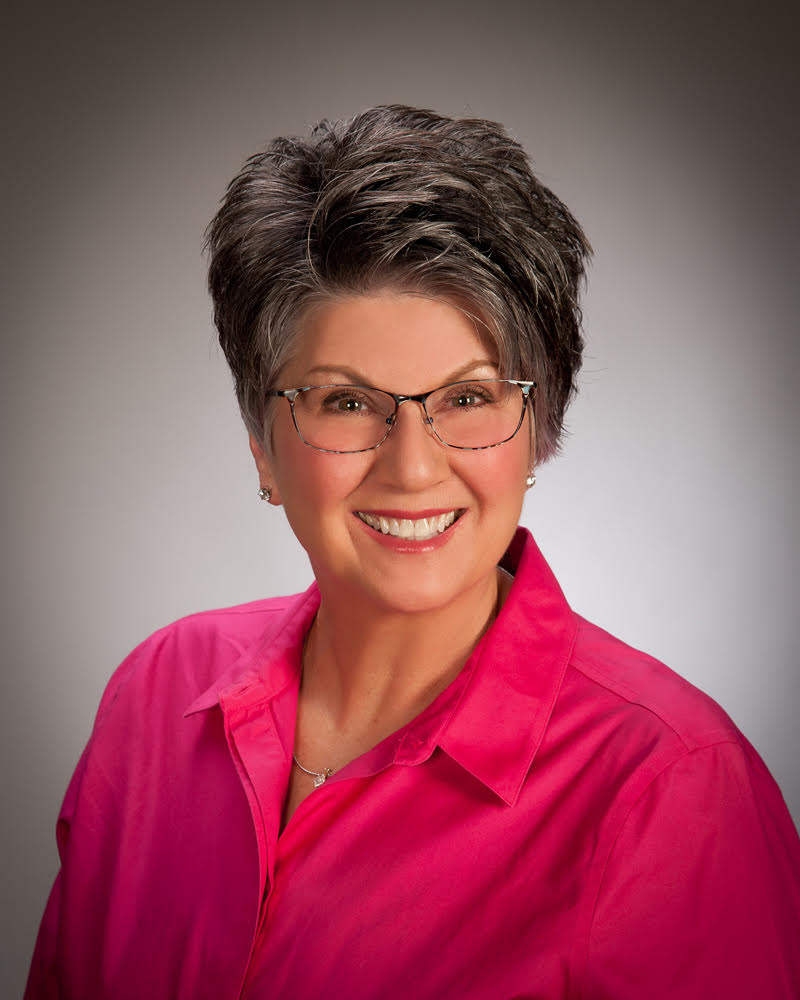 Temple says, "I chose to paint these two paintings to represent West Plains for a couple of reasons. I live in Howell Valley district and it is special to my heart. I've always loved this old church at Howell Valley Cemetery, and I also have family buried there. When a friend shared her photo, I knew I wanted to paint it. I wanted to paint it for all the Howell Valley patrons that have memories connected to the cemetery, or driving, riding the bus, or running "old Howell Valley road".
I believe it was Joe Bill Dixon and the West Plains Zizzer Cross Country Team that put West Plains on the map!! I looked for a photo that would show off the candy stripe shorts, and the hard work they represent. I also wanted to show the respect each team throughout the years had for Coach Dixon, and each person in the painting could represent anyone that might have run Cross Country."
After her mother passed and her grandchildren were both in school, she had a foot injury, and the house felt empty. She found her mind wandering and the need to be viable was overwhelming. Temple felt God lead her back to her original passion — art. As a little girl, growing up in Kansas City, Temple's favorite pastime was riding a city bus down to Nelson-Atkins Museum of Art, where she would spend hours. She was intrigued by the beauty of the art and her imagination would run wild. She especially liked the portrait room, where she would sit in the middle of the room and invent her own story about each face. Like most artists, as a child Temple's gifts of choice were crayons, pencils, paint, and paper. She would draw on anything and enrolled in every art class offered in high school.
Temple continued as a self-taught artist throughout periods of her adult life, and mostly learned from books. Eventually, she took drawing classes from Audrey Bottrell and painting classes from Regina Willard. As her passion and skill grew, she found other professional artists she admired; and through classes studied with Derek Penix, Michael McClure, Kevin Beilfus, Anne Blair Brown, and Chantel Barber. Oil is her medium of choice and she is inspired by things she loves the most: family, friends, people, and nature. Temple prefers to paint people or animals– things with eyes or a mother, she likes to say. Her works have been exhibited in juried and non-juried shows in the area, winning several awards.
"I'm actively seeking to do better and learn new skills," says Temple. "I enjoy painting, sharing ideas, and learning with other artists in our local art groups. Being a self-taught artist and learning as I go, breaking rules doesn't seem to matter and has given me freedom to find my own style. Honestly, I believe all artists, educated or not, are all self-taught. We retain and choose what we want to learn. Subsequently, we go with our gut and what moves and stirs our souls."
Contact email: temple.cindy@gmail.com
A Missouri native currently residing in Raymondville, Mark Quentin Wallen is primarily self-taught. His studies include time working with Wendy Ziegler at Missouri State University-West Plains; he also credits the encouragement and support of the "Ventures in Art" group in West Plains. He describes his style as somewhere between Realism and Impressionism. His goal is to move closer to realism without losing the mood present in his current works.
The artist is excited to be at this bicentennial of Missouri themed showing. Being a landscape painter, the subject matter is close to his heart.
"The Shed on Agee Road" reflects a common occurrence in the history of Missouri in the past 200 years. Sixty years ago, the shed was on a gravel road east of Raymondville Missouri that led to Cedar Grove, Missouri at the head of the current river. Today, the shed is long gone and the road once gravel, is now asphalt.
The work "Oscar Store" is one of many stores that dotted the countryside in rural Missouri 70 years ago. It was the local watering hole where old men sat on the benches to visit and share tall tales to pass the day.
The two works "Train Station at Cabool" and "Train Station at West Plains" reflect a bygone era when people still traveled by train. The personal contact of going to Cabool's station to pick up freight from a Frisco boxcar (a lawnmower, washing machine, and a swamp cooler come to mind) is still a clear memory. The passenger train memory is of meeting an aunt who had come from Lincoln Nebraska to see my grandmother before she passed away and later to the funeral of her brother.
"Winter at Alley Springs" is a recognized landmark by most people in the area. To the artist, it is the childhood memory of passing it each year on his way to and from summer came at west eminence Missouri.
With the exception of Alley Springs Mill, the buildings and businesses are all gone. In the heart of the artist. While dimmed, the images are still clear.
Mark Wallen <mqwraymond@gotrain.org>
Artists Statement, April, 2021 – Once when I told my great-aunt that I was studying art in college, she asked, "Art. What is that honey? Is that them paintuns that you do?"

Growing up at Myrtle, Missouri, I had discovered drawing at an early age, and it became a lifeline for me. I had not had access to art classes until moving from Myrtle to the St. Louis area, and that was my senior year in high school. I was blessed that year to be able to fill my whole entire schedule with art classes!!
In undergraduate school at SMSU, (now MSU) Springfield, upon the sudden death of my father, I began an interior study via art of our family. This led to considering an Ozarks family within its environment; then later, to Ozarks rock buildings and what they say about the people that built them, and the time period. I am pleased to add the conversation about Ozarks people and rocks to the cultural mix of our nation, as our nation is enhanced by looking at all its facets.
I've always hated formula in art, the idea that a material has to be handled in just one way. However, I have come to a place in my art life that I see the need for formula, especially concerning color. It's a new challenge for me; for instance, formulas of how to use color in landscape. My focus has always been more on line, shape and light; if I used color I used it emotionally.

I'm in my 70's. People ask "Are you still doing art work?" I think, 'what kind of a question is that??!!'
I cannot live unless I make art. Art to me is about always looking and listening to things around you, interpreting with the use of materials, making new out of the good and bad situations around you.
You can see one of my paintings of family in Watercolor USA at the Springfield Art Museum, June 5-August 25.
contact:wibarbara74@gmail.com
WPCA will host a Meet the Artists event on Saturday, May 22, from 2-4 p.m., in the Gallery at the Center. All are invited to attend, meet the artists, and discuss the pieces. The exhibit is co-sponsored by the West Plains Civic Center and West Plains Council on the Arts, with partial funding provided by Missouri Arts Council, a state agency.