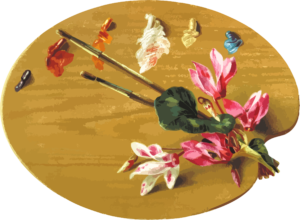 ART EDUCATORS EXHIBIT FEATURED
DURING OZARKS STUDIES SYMPOIUM
West Plains Council on the Arts (WPCA) will host an exhibition of works by area current and retired art teachers, entitled "The Ozarks in Reality and Imagination." The exhibit will be displayed at the Gallery at the Center, West Plains Civic Center from September 15 through October 13, 2019.  The Gallery, on the mezzanine, is open to the public during regular Civic Center hours.
Ten area art teachers, both current and retired, have taken on the challenge of expressing this theme through their artwork. The members combined have over 180 years of teaching experience. Many have studied with national and international artists. They have been both student and instructor, inspiring many young artists.
Artists will present their works that relate to the Ozarks in reality, or as the area is perceived by those in and outside the culture. "We recognize that we have an untapped resource in our local art educators. Those years spent encouraging and mentoring young people, while postponing their own artistic endeavors do not go unnoticed," organizers say. "We're excited to discover what they will contribute to this interesting theme."
This exhibit coordinates with this year's Ozarks Studies Symposium theme of the same title, which is scheduled for September 19-21, 2019. The Symposium is conducted by Missouri State University-West Plains.
Participating artists include: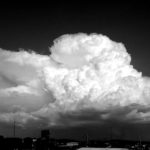 Kelli Albin – Albin is a West Plains High School graduate who went on to attend Oral Roberts University, majoring in Commercial Art. She earned her teaching certificate in Art and Special Reading from MSU (SMSU) while working at Rainbow Colorworks and the West Plains Public Library, later receiving a master's degree in Elementary Education. She has taught at West Plains Elementary and Howell Valley School and is currently teaching at Dora R-III where she teaches Art K-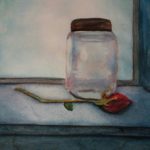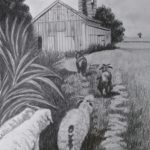 12th grade. She also instructs a class in Photography as adjunct faculty at Missouri State University-West Plains. In addition to teaching she enjoys photography, drawing, painting, jewelry making, and writing/illustrating children's books. She is a mother of two wonderful cats, Atticuss and Molly B. Albin says, "As an artist, I am always striving to improve my art. Since teaching takes so much of my time, I rarely get to draw or paint outside of summer vacation. It is a challenge to make progress when the process is so sporadic. Fortunately, photography is something I can do year-round. It may only be snapping a photo on the fly, but it continually inspires me. Reality may be a struggle, but my imagination is never still."
Lee Copen – Born in South Africa, Copen was drawing and painting the land, people and animals that surrounded her before she even started school; later moving to Chile where her love of drawing and painting continued. In Colorado, she encountered her first art teacher; a talented and gifted artist and teacher who encouraged her to pursue art. Copen studied art at the University of Northern Colorado and received a BFA in drawing and painting. After college she pursued a career as an architectural illustrator. Copen returned to college to receive a teaching certificate and has been teaching art in a public high school ever since. "My high school art teacher was such a positive force in my life, I wanted to be that for other young artists." Both careers allowed Copen to continue painting on her own, building skills and developing her own unique vision. She started to paint professionally in 2017. She currently lives on a small farm in Missouri; painting the hills, farms, rivers and springs of the Ozarks. Her work reflects her love of this land. Copen is a member of the Oil Painters of America, The American Impressionist Society, The Missouri Valley Impressionist Society and local artist's guilds; she is influenced by great historical painters like John Constable, George Inness, Claude Monet and John Carlson. Her work has received numerous awards and honors, including best of show, and can be found in several private collections. She is currently the Art Instructor at Liberty High School in Mountain View.
Copen says, "I have lived in some of the most beautiful places on earth; the high plains of South Africa, the coast of Chile, the Colorado Rockies, the Yorkshire countryside and currently the Ozark Mountains.  I believe for this reason I have always found myself drawn to the beauty and diversity of the landscape. I traveled extensively throughout my childhood; these days I am more of a homebody, but I still find inspiration everywhere. I find myself absorbed in a sunrise or a simple field and I see hundreds of potential paintings. I am happiest when I get the chance to capture these fleeting moments of beauty in paint. Whether working in the studio or on location my work is inspired by the beauty that can be found in nature. I work in both watercolors and oils, bouncing back and forth between the two. I love both media and never could settle on just one. My style is realism with a touch of impressionism."
Michelle Carlson – Born in the Chicago area, but living in the Ozarks most of her life, Carlson was introduced to ceramics at about age 8, taking a bisque-ware painting class, and enthralled with the vibe in that studio. She says, "Hand building in high school and I was hooked on mud!!" Carlson earned a Bachelor of Arts from Western Illinois University, with an emphasis on sculpture. She then studied ceramics at Northern Illinois University with Gilbert Strawn. Carlson was juried into the launch edition of Best of Missouri Hands catalogue, in the days before internet marketing. Carlson says "After a 31-year Art Educator career, I am enjoying the freedom of this season of life, playing more with clay and exploring alternative firing methods, and wild clay experiments.  Wild clay is a term describing found clay, rather than clay purchased from a supplier. The geology of the Ozarks is perfect for this search.
I love the vast possibilities clay offers, wheel-thrown or hand built.  Playing with clay is meditative, challenging, and amusing to me.  Clay work connects to the earth, (as it IS earth!) and those makers from ancient traditions and rich cultures. I believe the use of a handmade object, whether a mug or a quilt, allows a conversation with the spirit of the maker."
Nathan Ferree – Ferree makes functional pottery and ceramic sculpture. Recently his pottery is decorated with relief drawings inspired by weeds and wildflowers from Ozark ditches.  His sculpture efforts of late consist mainly of relief wall pieces with subjects from family albums as well as barns and mills from the area. He grew up in Texas county Missouri and began learning pottery at Cabool High School where he graduated. He received a Bachelor of Fine Arts degree from Truman State University and a Master of Fine Arts degree from Bowling Green State University in Ohio. He's been
teaching drawing and art at Missouri State University-West Plains since 2013. Ferree says, "My work in college and grad school was about industrial things, robots and machines. When I moved back to the Ozarks I wasn't sure if I would maintain those themes. Four or five years later and I was drawing trees and old barns on my work. I still spend time thinking about robots and technology, but I also love nature and the technology from generations past."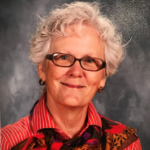 Janey Hale – Hale's desire to create began when as a young child a women's group brought an exhibition of old master's paintings to her hometown of Hope, Arkansas.  Teaching art for over twenty years she is now focusing on painting full time.  Janey has been in a number of juried and non-juried shows.  Her work has been purchased by businesses and people in both Arkansas and Missouri. Janey has benefitted from working with local artists and attending workshops of noted artists.   Hale says, "Creating art is a means by which I record both emotional and visual experiences.  The interaction of color, light and
textures in combination with mark making appeals to my own aesthetic, which I hope gives something to the viewer." Hale has been a collage artist and has begun transitioning to painting her subjects representationally, dividing her time between the studio and plein air painting.  She considers her style to be impressionistic and enjoys capturing her impressions of the world around her.
Dawn King – King is originally from Wisconsin and has loved sculpting clay since kindergarten. In high school and at University of Wisconsin -Oshkosh, she explored a wide variety of two and three-dimensional art such as painting, drawing, weaving, fabric design, printmaking, metal and wood sculpture.  A favorite period was studying Ceramics under Paul Donhauser, International Award Winning Ceramist. She graduated with a bachelor's degree in Art Education (K-12). She also received a Graphic Design/Production Diploma from The Art Institute of Houston, Texas. Dawn recently retired from teaching Art at Glenwood School in West Plains, MO. She enjoys the spontaneity of oriental brush painting, raku pottery, photography, traveling, gardening and living in the beautiful Ozarks with her husband, Jessie.
Karen Pitts – Pitts was born and raised in Oklahoma City.  At a very young age, she knew she wanted to teach art. She attended Southwest Oklahoma Junior College, working towards an art degree to teach art.  After a break to raise a family, Karen, along with her husband Bobby, and three girls, moved to Willow Springs. Pitts returned to college to complete her schooling to teach.  She graduated with a B.S. degree in History from Drury University, and now teaches middle school art education with the Willow Springs R-IV Schools.  Pitts enjoys working with different art media: pencil, chalk pastels, charcoal, oil paint, oil and cold wax, and clay but her favorite is using acrylics in the abstract style. "Abstracts for me, is a way to express my mood onto canvas. Sometimes, I'll have an image in my head and I can't sleep until I put that image onto canvas. I also love applying texture to my paintings, applying the paint heavy onto the canvas," explained Karen. Today, you can find Karen teaching art to 5th-8th grade students at the WIllow Springs School District and teaching adult painting at Wages Brewery in West Plains and Willow Springs once a month.
Rhonda Richter – Richter has a Bachelor of Fine Arts degree from the University of Missouri, and also studied painting and stained glass for two years at Johannes Gutenberg University in Mainz, Germany. Painterly expression and bold color characterize the art of Rhoda Richter. Paintings with emotional structure Interpreted in direct connection with nature are the intention and joy of the artist. Exhibits and awards include: 2014 Illinois River Salon Exhibit, 2016 Honorable Mention – Chamois Plein Air, 2018 First Place – Callaway Plein Air "Paint the Town", 2018 judge for the Harlin Museum Abstract Exhibit, 2018 Honorable Mention – Golden Hills Plein Air, 2018 Bob and Vesta Harlin Award – Harlin Museum Fall Show, 2019 First Place – Callaway Plein Air "Hidden Gems".
Mary-Louise Tollenaar – West Plains based artist/art teacher Mary-Louise Tollenaar has been passionate about art for the majority of her life.  Originally from West Plains, Mary-Louise attended Drury University in Springfield, Missouri, where she received her Bachelor in Design Arts, emphasis in photography, with a minor in art history. During her studies, she traveled and studied at the Santa Reparata International School for the Arts in Florence, Italy, where she was influenced and inspired by the art history, architecture and landscapes of the region.  Upon graduation, she went on to receive her Master of Arts of Teaching at Missouri State University.  After earning her Masters, she returned to West Plains to start a career in Art Education at West Plains R-7, where she is beginning her eighth year as the middle school visual art instructor.  She is passionate and inspired by students' love and drive to learn new creative things, and by the beautiful colors that she is surrounded by every day in the Ozarks.  She resides in West Plains with her husband of eight years, John Tollenaar and their beautiful little girl, Eleanor.
Barbara Williams – Williams was born in the Ozarks the year of the D-Day invasion and started drawing at an early age on her own.  Art wasn't offered at school in Myrtle, MO., but a move to St. Louis her senior year offered the opportunity for a full schedule of art courses.  Williams has been studying and practicing art ever since, mostly in painting, drawing and printmaking.  Lately mixed-media collage and encaustic paintings have been her focus, and she continues the series of Ozarks family in traditional portrait style which she began in undergraduate school. Williams has art degrees from MSU, Springfield, MO. and SIU, Carbondale, IL., and has taught art part time 30 years at Missouri State University-West Plains. Williams will present at the Johnny Cash Heritage Festival at Dyess, AR. in October about the origins of country music in Mammoth Spring, AR. and its influence on rural America via radio. The presentation is tied in with her long-time focus on Ozarks rock buildings. She has participated in two tv programs on this subject for KOZK Ozarks Public Television, Springfield, MO. The programs may be viewed web streamed on OPTV's Ozarks Watch Video Magazine program and are titled "Ozarks Native Stone Architecture" and "Rocky Road: Ozarks Native Stone Roadside Architecture."
WPCA will host an Opening Reception for the Ozarks Studies Symposium  and Meet the Artists event on Thursday, September 19, from 5:30-7:00 p.m., in the Gallery at the Center. All are invited to attend, meet the artists and discuss the pieces.  The exhibit is co-sponsored by the West Plains Civic Center and West Plains Council on the Arts, with partial funding provided by Missouri Arts Council, a state agency.