Ozarks Studies Symposium—
"Marginal Voices of the Ozarks"
Friday and Saturday,
September 22 and 23, 2017
The theme of the eleventh annual Ozarks Studies Symposium is "Marginal Voices of the Ozarks.'' All presentations will be held at the West Plains Civic Center, are free of charge, and everyone is invited to attend.
The symposium will feature presentations by scholars, writers, artists and musicians who will provide insight into many facets of the Ozarks.
Dr. Jason McCollom, assistant professor of History at MSU-WP and symposium coordinator emphasized the exciting slate of presenters. "This year's theme is 'Marginal Voices of the Ozarks,'" he said, "and the community can learn about a variety of seemingly ignored people throughout the region's history. From the back-to-the-landers of the 1970s to Jewish Ozarkers to the African American history here in West Plains—and even haiku in the Ozarks—I think this year's topics will open our eyes to a hidden history of this place we call home."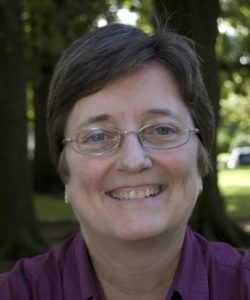 Keynote Address: "Good Times and Sorrow: An Oral
History Project"
The symposium's keynote address will be given at 4 p.m. Friday, Sept. 22, by
Susan Young, outreach coordinator at  the Shiloh Museum of Ozark History in
Springdale, AR. Susan is a lifelong resident of fayetteville and a fifth-generation Ozarker. She is the author of So Big, This Little Place, a history of the founding of Tontitown, Arkansas, and the editor of Memories I Can't Let Go Of, a collection of life stories from Tontitown, Arkansas.
Susan serves on the boards of the Arkansas Historical Association
and the Ozark Folk Cultural Center Commission. Her Ozark history interests include traditional folkways, religion and cemeteries.
At the Ozarks Studies Symposium:
Thursday, September 21
5-7 PM Opening Reception, on the Mezzanine, West Plains Civic Center
Sponsor: West Plains Council on the Arts
Exhibit – Mixed Media Exhibit by the Ventures in Art group
Friday, September 22
9:00 AM Welcome. Dr. Drew Bennett, Chancellor, Missouri State University-West Plains
9:15 AM Dr. Jared Phillips, Clinical Assistant Professor, University of Arkansas
Not Coming Gently: Hipbilly Babies, Small Farm Voices, and Environmental Advocacy
9:45 AM Mara W. Cohen Ioannides, D.S., Senior Instructor, Eng-lish Department, Missouri State University
From the Outside to the Margin: German Jewish Refu-gees in the Ozarks
10:30 AM Dr. Thomas Kersen, Associate Professor of Sociology, Jackson State University
The Purple People of the Ozarks
11:00 AM Lynn Morrow, Former Director of the Local Records Preservation Program, Missouri State Archives
"Refugee" Bradford & Backcountry Radicals
11:30 AM Eric Tumminia, Adjunct Professor of English, Missouri State University-West Plains
"Paranoid People": Live Original Songs by Creek Stink
1:30 PM Steve Yates, Associate Director/Marketing Director, University Press of Mississippi
The Legend of the Albino Farm
2:00 PM Carla Kirchner, Assistant Professor of Language and Literature, Southwest Baptist University
A "whole 'nother side of life": Setting as Character in Daniel Woodrell's Ozarks Novels
2:45 PM Diana Fox Bentele, Former Writing Instructor at Mis-souri State University, Ozarks Technical Community College, and
Lebanon Technology & Career Center
Broken
3:15 PM Dr. Craig Albin, Professor of English, Missouri State University-West Plains
"Will and Testament"
3:45 PM Stanley Fick and Andrew Dietz, creators of Feral
Feral: A Journal of Ozarkian Gothic
5:00 PM Keynote, Susan Young, Outreach Coordinator at the Shiloh Museum of Ozark History, Springdale, AR
Good Times and Sorrow: An Oral History Project
 Saturday, September 23
9:00 AM Dr. John J. Han, Professor of English and Creative Writing, Missouri Baptist University
A Wind from the East: Haiku in the Ozarks
9:30 AM Dr. Jason McCollom, Assistant Professor of History, Missouri State University-West Plains, and Mr. Dave Malone,
Author of Ottawa University: 150 Years of Significance
Towards an African American History of Olden and West Plains, Missouri
10:15 AM Dr. Steve Wiegenstein, author of Slant of Light; This Old World; and The Language of Trees
The Language of Trees
10:45 AM Dr. James S. Baumlin, Distinguished Professor of English, Missouri State University
Parlor Music and Musicianship in Early Springfield, Missouri
11:15 AM Dr. Blake Perkins, Assistant Professor of History, Williams Baptist College
The War on Poverty and a Closer Look at Anti-Government Defi-ance in the Arkansas Ozarks, 1960s-70s
1:30 PM Tim Nutt, Director of Historical Research Center, University of Arkansas for Medical Sciences
Dr. W.A. Jaquith and His 1906 Tour of the Ozarks
2:00 PM Leslie Reed, Instructor of English, Arkansas State University
Life on the Fringes: The Desperate Reactions of Isolation and Mar-ginalization in Daniel Woodrell's Tomato Red and The Death of Sweet Mister